Join the premier online membership community that equips you to grow yourself, your team and your profits through regular coaching, content and community.
Get a Plan to Lead Your Business With Confidence

Build Stronger Teams

Improve your hiring and create a drama-free workplace where every team member cares like you do.

Level Up Your Leadership

Learn how to delegate, clearly cast vision, and equip your leaders so you can work on your business.

Make More Profits

Fix your cash flow problems, build retained earnings and identify where to focus to maximize ROI.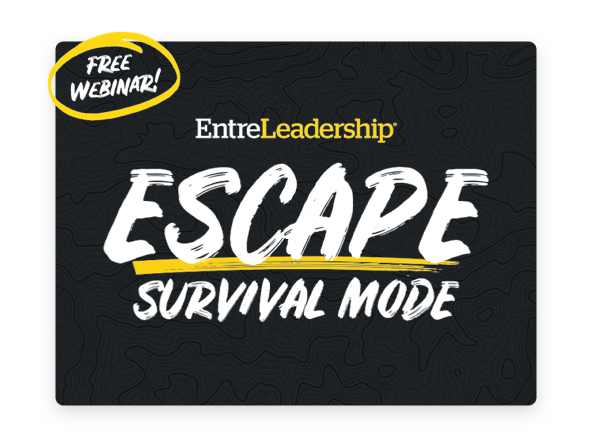 Get out of the weeds and lead.
This free training will show you how to take control of your business and have fun doing it.
"Because of EntreLeadership, we have the best team we've had in 15 years."
Use The EntreLeadership Playbook to Grow Your Business
Plan

Start with an initial call with an EntreLeadership coach to get your customized onboarding plan and identify your biggest challenges.

Engage

Find quick solutions for your business using our tools and resources in the EntreLeadership Library.

Execute

Put what you learn into action using the tools and support system you now have access to. Before you know it, you'll be growing yourself, your team and your profits!
Stop doing business alone.
$299 / Month
Plus Tax

No commitment
or monthly contracts.

$2,995 / Year
Plus Tax

Save $593 with a
yearly membership!
Still Not Convinced?

All Access members benefit from:
A video library with more than 50 keynote speeches from past events (Valued at over $5,000)
More than 25 ready-to-implement action guides
The Weekly Report Tool to help you keep a pulse on your team members
Weekly eCoaching sessions
DISC Profile Builder
Profit Sharing Calculator
Not Sure If All Access Is Right for You?
Chat with an EntreLeadership Onboarding Coach and watch a demo of our online membership site.