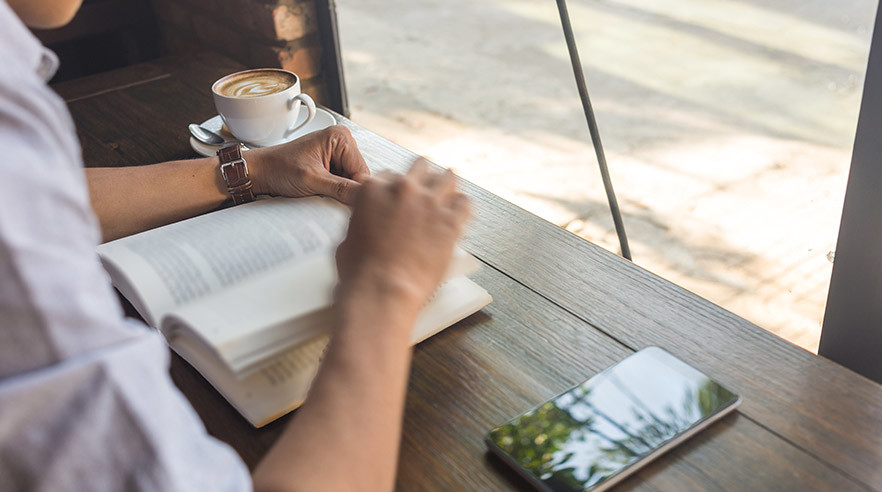 One of Dave's favorite sayings is "Leaders are readers." And there's good reason for it. Reading is one of the fastest way to gain new knowledge. But that's just the start. Numerous studies have shown it also keeps your brain young while boosting your critical thinking skills and emotional intelligence. Plus, it makes you a whole lot more interesting at parties!
So if you haven't picked up a book in a while, make time to do so. We guarantee it will help you win. To get you started, we polled a number of your fellow EntreLeaders to find out their favorite reads of 2016. Here are their recommendations. Read on.
This book was full of stories about running one of America's most recognizable brands—Walt Disney World. Told with humor and very practical insights, I've been through it a couple of times already in just one year and have recommended it to several colleagues. —Randy Bartels, KirkpatrickPrice, Tampa, Florida
Grit by Angela Duckworth
I read more books in 2016 than any other year of my life. We lost our business in the fall of last year. We also started a new business just prior to losing that one. It was not intentional to work it like this, but we believe it was divine intervention. Grit got me through it. —Lori Anderson, Advanced Medical Therapies, Seattle, Washington
The Ideal Team Player was the most influential book I read in 2016. It has directly impacted our hiring process at our company. We feel like we sought potential based on the three qualities that Patrick illustrated—hungry, humble and smart. But after reading his book (twice), I know there were times we missed on one of the three. You can feel his conviction in these three must-haves in a hire. Our hiring team is now locked in on these qualities. —Nathan Higdon, Perkins Motor Plex, Madison, Tennessee
It made me focus on where I need to spend my time. It was very impactful. —Shirley Towne, 24/7 Total Protection, Columbia, South Carolina
Jump by Steve Harvey
My favorite book of 2016 was Steve Harvey's Jump: Take the Leap of Faith to Achieve Your Life of Abundance. The book was confirmation of things that I know and it gave me a few new ideas too. It was very motivational. —Fred Meinberg, Techworld Language Solutions, Troy, Michigan
The Miracle Morning really helped me implement a set of steps to start my day off in the most productive way and has motivated me to keep the rest of the day on track. —Dana Sacdalan, RMD Financial Services, San Dimas, California
The Organized Mind really brings perspective to why we do what we do and how we react to information. It even has guidance on thoughtful decision making, particularly those decisions that need to be made that go against our natural instincts. It's a good reminder why common sense is actually so important to our basic human functions. I read it early 2016, and you've just made me realize I really want to reread it soon. —Jordana LaPorte
It's a great little read on becoming an outstanding company. There are some small, tangible things to change or work on right away. —Preston Cross, Four C's Construction, Fresno, California
Last year was a great year for books on wealth and politics. I liked Wealth, Poverty and Politics because it's great to read books showing why the good guy wins (the hard-working capitalist).
It is full of data, and while it has the same principals of Sowell's earlier works, it was kind of a "greatest hits" of sorts. —Lawrene Bottorf, College Success Formula, Dana Point, California
This was a fantastic read. Laszlo Bock, Google's former head of people operations, shares the company's best practices for recruiting, performance management, compensation and culture. You'll learn from Google's crazy experiments (e.g. eliminate all managers, which lasted six weeks) failures, mistakes, creativity and data analysis. It's a brilliant checklist defining how to manage and lead. —Victor Gadda, IG Networks, Plantation, Florida
An essential characteristic of any great leader is a willingness to learn. And one of the easiest ways to gain knowledge is with our EntreLeadership Podcast. Each week, we share tools, tips and great conversation with some of the top business and leadership experts in the country, as well as interviews with fellow EntreLeaders. Subscribe now.