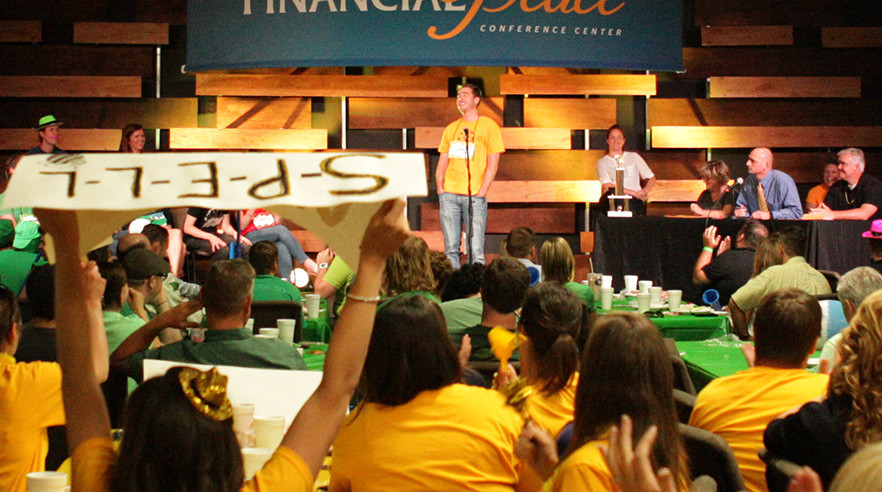 Picture this: It's early Friday afternoon when you suddenly find out you have a chance to sign a huge client. The only problem? They need a 30-page proposal by 8 a.m. Monday. Sound like an impossible challenge?
It probably won't be easy. But if you have a dedicated, passionate team that will pull together and are willing to do whatever it takes to get the job done, miracles (and proposals) happen. The key is to treat them like you would want to be treated—the Golden Rule—and that includes properly compensating your staff.
As Dave teaches in EntreLeadership, a good compensation plan that motivates and encourages excellent performance contains a lot of variables, depending on your financial situation. Cash awards, like raises, commission, profit sharing and bonuses, should be part of your strategy. But studies show noncash rewards are equally important. And you don't have to break the bank to offer them. A bit of creativity can go a long way. Here are just a few we use to inspire our team.
Feed Their Souls
Whether supplying lunch, a gift card to a local restaurant or even a birthday cake, you'll find people get excited about free food. When just starting his business, Dave hosted an occasional company-wide potluck. Besides being an inexpensive way to celebrate, he noticed it was a great vehicle for building relationships. Today, it's so important, he caters lunch for all of his team members once a month. That's nearly 500 people. Birthdays are celebrations too, with cake and ice cream.
Quick tip: Send a short survey to each person on your staff, asking their favorites—like restaurants, drinks, candies, ice creams, desserts and hobbies. Then create a quick profile for each team member. When the time comes to recognize someone, you'll have on-hand what they love. They'll never remember the profile and you'll look like a superstar leader who is observant enough to know they think a Snickers bar is the absolute best candy on the planet.
Be Flexible
In today's world of crazy schedules, long commutes and year-round school calendars, giving your team members the option to choose a specific set of working hours is deeply important. It also makes you more competitive, since more than 43% of U.S. companies are already offering it to at least some of their teams, according to a study by the Society of Human Resource Management. And the best part of this perk? The cost is virtually nothing and it has shown to increase productivity.
Quick tip: You need to set parameters on working hours, so it is a win-win for everyone. At Dave's, team members can choose from 7 a.m. to 4 p.m., 8 a.m. to 5 p.m. and 8:30 a.m. to 5:30 p.m.
Time Off for Good Behavior
After a year of employment, each of Dave's team members earns one week of time off, totally separate from their vacation time, to work with a ministry or certified nonprofit. Not only does ministry time allow them to make an impact on a worthy cause and help others in need, but team members also come back refreshed, inspired and ready to roll up their sleeves and get back to work.
Quick tip: To be eligible for "ministry time" at Dave's company, team members must submit their activity for approval—no one's ministering to their cat for the week.
Get Social
Everyone is a kid at heart, so connecting to that inner child can be a great motivator. And the simplest way to do that is to offer some old-fashioned fun. A summer picnic and Christmas party should both be on your list. But also schedule random, unexpected outings, like renting out the local theater for a team movie night, or taking everyone tothe ice rink or pizza parlor.
Quick tip: One of the favorite activities here is our annual watermelon-seed-spitting contest. The cost is minimal and the fun enormous. And our yearly spelling bee? The buildup is epic and the trash talk before the event even bigger. Everyone looks forward to both each year.
Creating an excellent compensation plan takes a lot of time, attention and careful planning. But you also need a generous spirit toward those who help you win. Compensate them well. And as Dave says, "You'll live with fewer regrets, and you will profit more by attracting and keeping extremely talented and passionate people."
Want to create a business where your team is happy, productive and ready to take on each and every day? Join us for our next FREE webinar: The 5 Fixes to Get Your Team to Act Like Owners. Reserve your spot now.