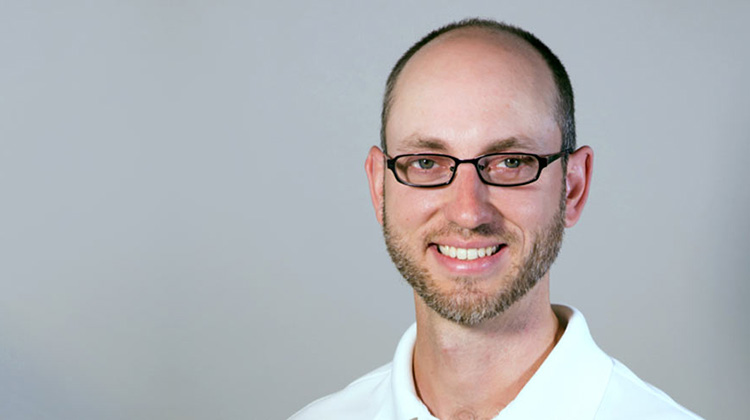 For EntreLeader Jonathan Frase, above, life was good. Four years earlier, he joined his father's business after years of traveling as an airline pilot. He was able to spend more time with his family while working with a man he deeply respected and loved.
Jonathan had also stepped into the role of owner of Frase Protection in Memphis after "learning the ropes" from his dad. Robin Frase started the home security company in 1971. With Jonathan taking over, Robin semi-retired. And then, disaster struck.
In 2008, Robin was diagnosed with pancreatic cancer and passed away within a few months. The family and the team were devastated. "It was one of the toughest moments of my life," Jonathan says. "I lost my dad, and the company lost its founder. He had personal relationships with all the employees he hired—more than half the people at the time. It was such a shock for everyone."
It also wasn't a great time for the home security business. The country was in the midst of a massive economic downturn. And like nearly every other company in America, Frase was feeling the pinch. Many of Jonathan's installers, who were used to receiving lots of overtime, had their hours cut. They were frustrated.
"Unfortunately for our employees at the time, I didn't open up enough and talk about how the company was being affected by the recession and the changes that were taking place as the result of my father's death," Jonathan says. "I was the person they were looking to for leadership, and I wasn't sharing information with them. It resulted in a lot of anxiety with my crew."
Turning It Around
Jonathan knew something had to change. While on vacation, he picked up a copy of EntreLeadership and found his answer. "When I read the part about winning companies are intentional and effective at communication, it struck me," he says. "I was making a big mistake not sharing information with my team."
With the guidance from the book and the lessons he learned later at EntreLeadership Master Series, Jonathan began a communication's crusade, he says. The EntreLeader implemented several information-sharing tools, which can easily be adapted at any business. They include:
A Company Newsletter
The communication quest started with a simple newsletter for the team. His biweekly email features business information plus team member milestones, like weddings, birth announcements and so on. The only problem? Technicians, who spend the majority of the day out in the field, weren't reading it.
Jonathan's solution was unique. He collected the email addresses of his team members' spouses, who also received a copy. "It just keeps everyone in the loop," he says. "A lot of times, the wives or husbands see the newsletter before the employees do. They'll ask them about it at dinner. It's great."
Company Get-Togethers
Once the newsletter was underway, Jonathan began scheduling monthly parties for the team. At first, they were slated after-hours and bombed. Everyone just wanted to be at home. He switched the get-togethers to Friday afternoon and offered some incredible food and fun activities, like bowling or ping-pong tournaments. Attitudes slowly began to change, and the team started looking forward to spending time together.
"We have two groups of employees—the folks in the office and the folks in the field," he says. "The parties gave them a chance to get to know each other on a personal basis. It helped break down the 'us-versus-them' mentality. As a result, it's now much easier for everyone to work together and get the job done."
Weekly Staff Meetings
Each Monday morning, Jonathan's team gathers for a few minutes for a quick stand-up meeting. Jonathan goes over the previous week—the successes and struggles—and the week to come. Feedback from customers is also shared with team members. Those who get kudos are recognized for doing a good job. Time is limited to 15 minutes.
Since Jonathan began sharing more with his team, the atmosphere at the company has markedly improved. There is less anxiety and more trust, he says. Everyone is a lot happier.
"It took at least six months of very deliberate and diligent communication before we saw change," Jonathan says. "Now, we work together a lot better as a team and are able to serve customers better, which actually is helping our business grow."
When you lead well, your team will naturally follow. But that's not always easy to do. So why not learn from the best at EntreLeadership Summit? Join Dave, along with seven of the top leadership experts in the world, April 28–May 1, in San Diego, California. Learn more or call 800.211.0294 to request more information.