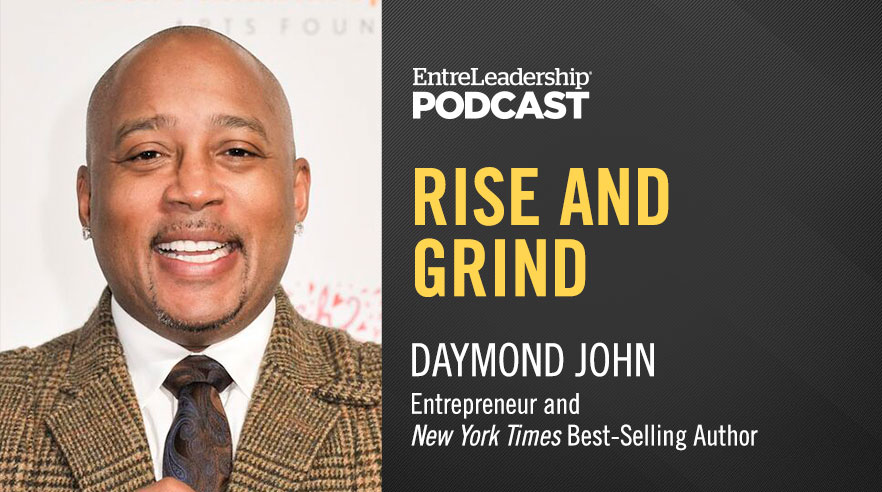 Daymond John knows from experience that there is no such thing as a shortcut to the top. The entrepreneur and New York Times best-selling author, who first found success after turning $40 into the six-million-dollar FUBU brand, says the secret to his success is simple: good old-fashioned hard work. But don't for a minute think that any of it has come easy. Tune in as Daymond shares his advice for outperforming and outhustling everyone else—even when unexpected obstacles like cancer get in the way.
Links mentioned in this episode:
#131: Daymond John
Get ready to be inspired, because the one and only Daymond John—entrepreneur, best-selling author and co-star of ABC's Shark Tank—shares his story and gives great advice to get you going.

190: Robert Herjavec
Robert Herjavec knows what it takes to not only survive but also win. He joins us to share his story plus insights on fighting fear, becoming a better leader, and learning to swim with sharks without being one.

#216: Jon Taffer
The no-holds-barred star of Spike TV's hit show Bar Rescue explains why excuses are the common denominator of all failing businesses—and exactly how to kick them to the curb for good.