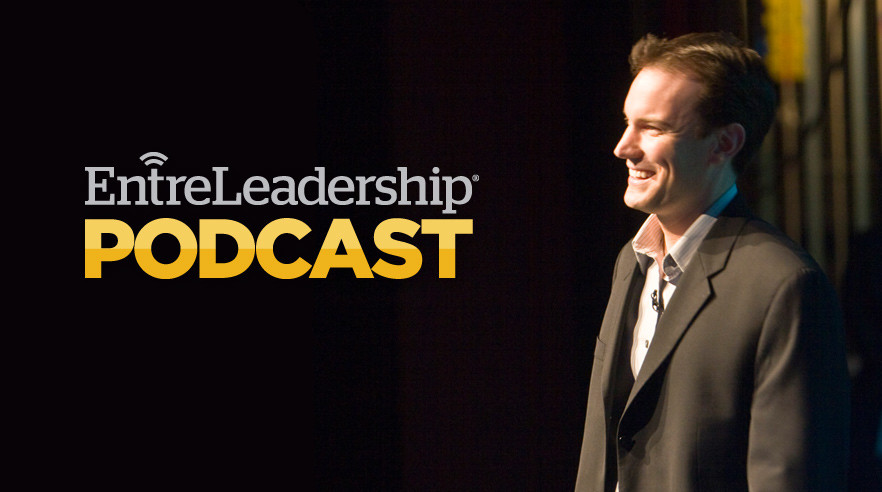 After 12 years at Harvard University researching the topic of happiness, positive psychology expert Shawn Achor came to one conclusion: Happiness is a choice—and, surprisingly, one that few people seem to make.
Shawn, now an international best-selling author on the subject, saw the scenario play out time and again while in the prestigious Ivy League community. Despite being surrounded by privilege and endless opportunities, an overwhelming number of students reported being unhappy while at the nation's top-ranked university. "I had assumptions about what created happiness," says Shawn. "I assumed if you put someone in a place with beautiful buildings and tons of money that they'll be much happier than someone who's living in poverty. That's not the experience at all."
The results of his research is at once fascinating and perplexing—and understandably so. Happiness is a topic that largely eludes even the scientific elite. "90% of happiness is a mystery to scientists because only 10% of happiness can be predicted by the external world," says Shawn. "It turns out 90% of long-term happiness is based upon how your brain is processing the world you find yourself in."
What is happiness?
Understanding what happiness is—and is not—is the first step in training your brain to see the world through a different lens. Part of the problem, says Shawn, is that many of us confuse temporary pleasure with true happiness. At Harvard, for example, he observed that many students relied upon academic grades to make them happy. But, unfortunately, the elation over a perfect test score is short-lived and cannot be sustained over a long period of time, which inevitably leaves the student discontent until another A is earned.
The same holds true with something as simple as eating ice cream. Although the sweet treat is pleasing, it also causes the brain to crave more and more ice cream each time to become satisfied. And again, the pleasure is only momentary.
Shawn much prefers the ancient Greek definition of the emotion. "[They] defined happiness as the joy you feels moving toward your potential," he says. "It changes the pursuit of happiness from a momentary thing to something you can experience even when life isn't pleasurable, like in the midst of childbirth or a long run." And joy, unlike pleasure, isn't fleeting. "It's a transformative emotion instead of one that you try and grab hold of and then watch slip through your fingers like pleasure," he explains. Better yet, joy can be experienced over an extended time—even under some pretty dire circumstances.
Is happiness the same around the world?
In order to test his theories, Shawn left Harvard and has since traveled to 50 countries. His observations abroad have been nothing short of remarkable. "I started learning so much more in other countries, more from people outside of Harvard than I did in more than a decade studying happiness there," he explains. "I found people who had lost everything, and I was like 'Of course, they would be unhappy.' And I was stunned that was not the case at all."
In fact, Shawn found happy people in Venezuela who lived under constant threat of kidnapping. He found farmers in Zimbabwe, who had lost all of their land and were starving—but still happy. And he says the reason is two-fold.
What do I need to be happy?
No matter where his travels took him, Shawn repeatedly observed that the happiest people had two things in common. First, they all had a profound sense of optimism. "They thought no matter what had happened up to this point, things will get better if they keep trying," he says.
The second commonality—and what Shawn calls the greatest predictor by far of enduring happiness—is social connection. "The breadth, depth, and meaning in their social relationships were so strong that even in the midst of chaos, they could still find meaning and joy within their lives," he says.
Such solid relationships have a profound effect on your overall longevity, as well. "We just found out that social connection is as predictive of how long you will end up living as obesity, high blood pressure, or smoking," says Shawn.
Sadly, however, few if any of us are immune to the constant barrage of negativity in our world. And we certainly don't all have the benefit of living near extended family or necessarily have a healthy and thriving social network. Yet, Shawn insists all of that can be changed. "Happiness is not something you inherit," he says. "It's something you cultivate."
How do I cultivate happiness?
For decades, scientists have widely held that the greatest predictors of happiness in our lives are our genes and our environment. But Shawn's research has uncovered a new third path to joy, one that puts each of us in the driver's seat toward our own happiness.
For instance, something as simple as practicing gratitude—such as finding three things each day to be grateful for over a 21-day period—can rewire a pessimistic brain to become dramatically more positive.
You can also improve and expand your social connection with a similar exercise that Shawn conducted with a test group at Facebook. Each employee was tasked with taking two minutes each morning to send a positive email of praise or thanks to a different person for 21 days in a row. "By day 22, the people who had done this experiment reported extremely high levels of social connection," says Shawn.
Does happiness affect my work?
The ripple effect from these quick and easy tasks is incredibly powerful. "The reason this research is creating a revolution in society is it's saying happiness and access to joy is a possibility for all of us and allowing us to use more of our brain," Shawn explains. "We have higher levels of intelligence, it triples our level of creativity, and increases our ability to solve problems when the brain it positive."
And in today's ever-competitive marketplace, optimism is actually an advantage. "Optimism is the greatest predictor of entrepreneurial success," says Shawn. "It allows your brain to actually see possibilities where no one else does."
An increased social connection is also invaluable because it adds immense meaning to a person's life, which according to his research, in turn leads to a 31% increase in productive energy, a 37% increase in sales, and a 40% increase in the likelihood of a promotion.
Is success a measure of happiness?
Although happiness can lead to more success at the office, Shawn is quick to point out that success itself is not an indicator of happiness. "The problem is success is a moving target for the human brain," he says. "If happiness is on the opposite side of success for you—if that's how you're motivating yourself—you're limiting both your success and happiness because your brain never actually gets to happiness." For example, the hitting of a lofty sales goal propels us toward an even bigger sales goal—over and over and over again.
In the course of his study, Shawn has worked with over a third of Fortune 100 companies and has witnessed this phenomenon repeatedly. "Sales don't lead to happiness," he warns. "Happiness leads to sales."
The good news though is that this mindset is completely reversible, and Shawn has impressive numbers to prove it. After conducting a company-wide, two-day positive psychology training at Nationwide Insurance, the company went from $350 million in revenue—where they had flatlined for 18 straight years—to $950 million the following year with not one additional hire.
Learn more about Shawn's research on how you can rewire your brain for happiness and success: