Grand Rapids, MI | February 19, 2019
Meet the Speakers
Learn lessons from top leaders and leave with actionable steps to sharpen your leadership skills and grow your organization.
Dave Ramsey

CEO of Ramsey Solutions

America's trusted voice on money and business, Dave Ramsey is a personal money-management expert, a best-selling author, and an extremely popular national radio personality. In 1992, Ramsey founded his company to provide financial counseling. Ramsey Solutions has since grown into a multimillion-dollar company with a nationally recognized brand, but Dave still defines success by the number of lives changed through his message of hope.

Christy Wright

Certified Business Coach and Author of Business Boutique

As an experienced Certified Business Coach, Christy Wright works with business owners nationwide, speaking on topics such as personal development, goal setting and life balance, and how to develop team members and grow companies. Christy joined Ramsey Solutions in 2009. As a Ramsey Personality she frequently contributes to EntreLeadership.com and the EntreLeadership Podcast. Additionally, she is a featured speaker at EntreLeadership events.

Ken Coleman

Host of the EntreLeadership Podcast

Ken Coleman is host of The Ken Coleman Show and the top-rated EntreLeadership Podcast, and author of One Question: Life-Changing Answers from Today's Leading Voices. An acclaimed interviewer and broadcaster, Coleman equips, encourages and entertains listeners through thought-provoking interviews, helping them grow their businesses, pursue their passions, and move toward a fulfilled purpose.
What Is EntreLeadership 1-Day?
EntreLeadership 1-Day is a full-day, leadership event coming to Grand Rapids, Michigan on February 19, 2019.
The lessons taught at EntreLeadership 1-Day are not theory. These are the same solid foundations Dave Ramsey has used to grow his company from a couple of people around a card table to over 800 team members. They've been proven in the real world, and these lessons have helped thousands of businesses and leaders build stronger teams, find better people, and earn bigger profits.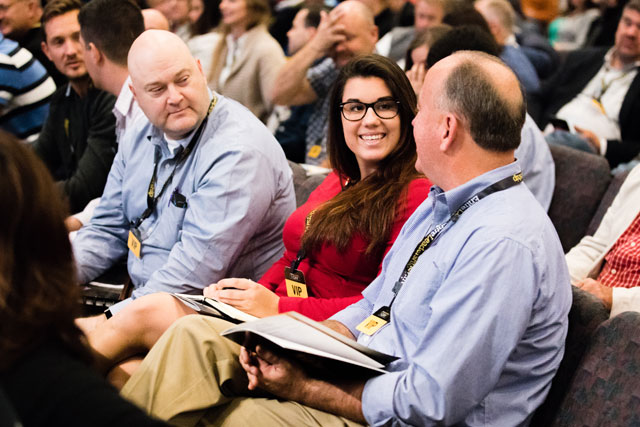 The Details
Date and Time:
February 19, 2019 | 9:00 a.m. - 4:30 p.m. ET
Location:
ResLife Church
5100 Ivanrest Ave. SW Grandville, Michigan
Perfect for:
Businesses or leaders at any level.
Leave with:
Knowledge and tactics to give you and your business the edge in a market that's constantly changing.
EntreLeadership 1-Day Event Passes
Register today by selecting your EntreLeadership 1-Day event experience below!
Includes
General admission seating
Printed event workbook
Includes:
Business owner networking breakfast
Exclusive EntreLeadership lesson
Reserved seating near the stage
Printed event workbook