Sometimes life throws you curve balls. And business is no different. The uncertainty may feel scary, but you're not alone—you WILL get through this. These free resources will help you create a plan of action, connect with your team, and drive your business forward.
Livestream: A Message of Hope
Watch the Replay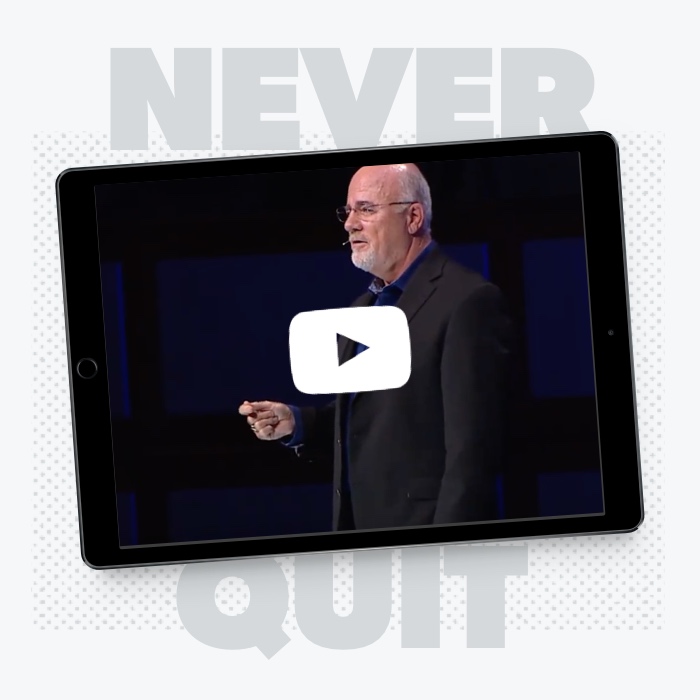 "Never Give In—Never Quit"
Small businesses are the backbone of our economy. We may be battered, but we are not broken! Watch as Dave delivers an energizing talk inspired by Winston Churchill's "Never Quit" speech.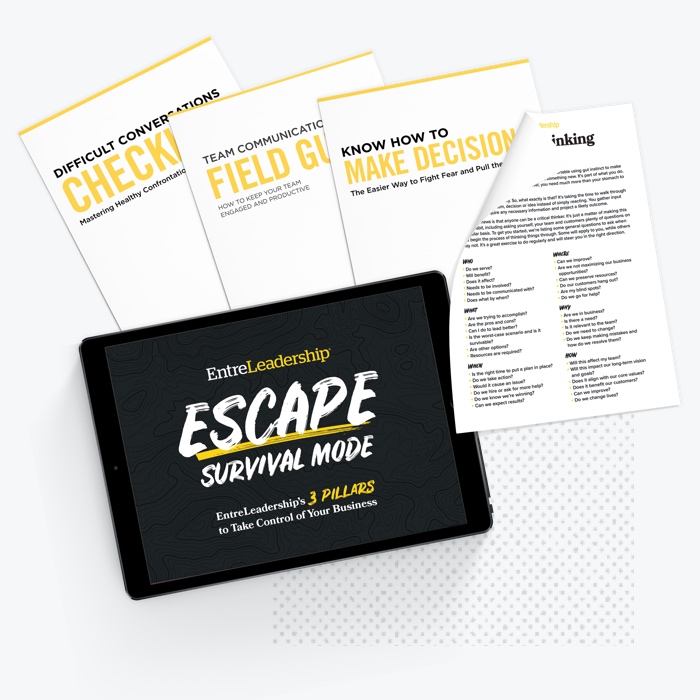 Free Resources to Help You Lead With Confidence
Download this bundle of our top guides, checklists and a video training to help you improve communication with your team, make decisions, and think critically.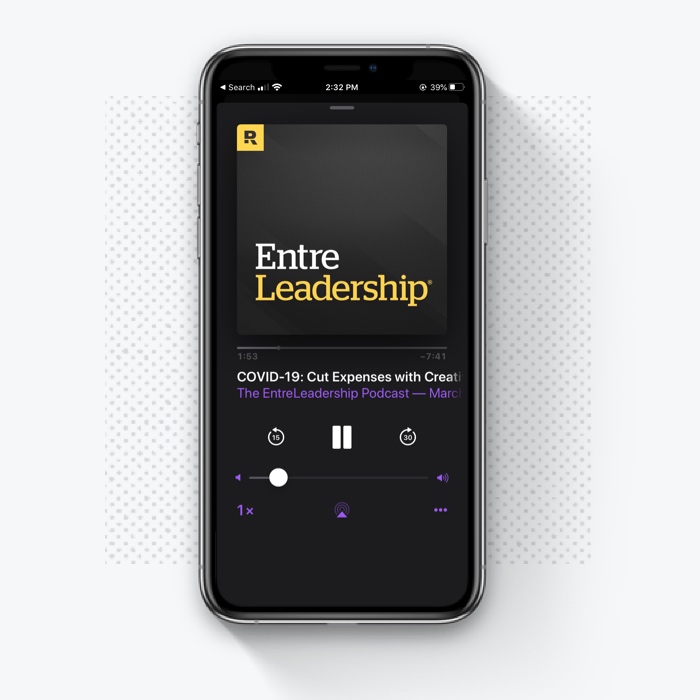 Grow With the EntreLeadership Podcast
Tune in to daily episodes responding to the biggest challenges leaders like you are facing today.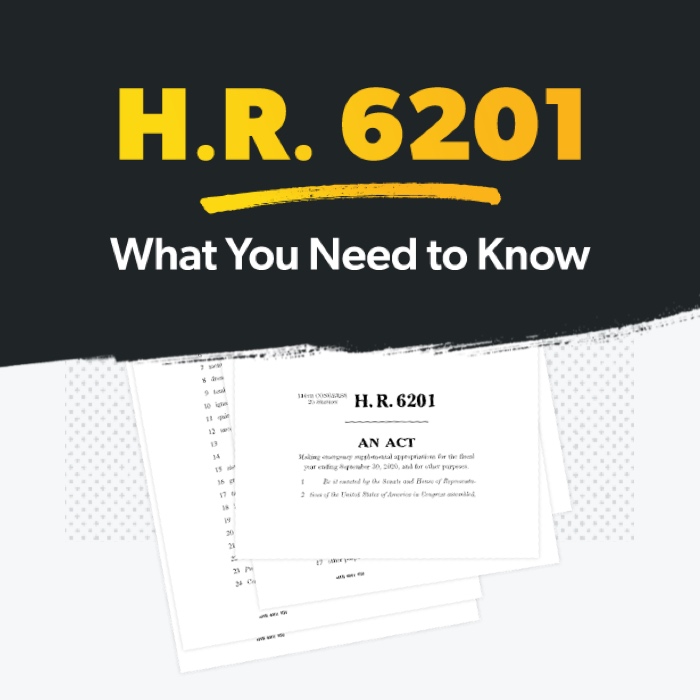 What Employers Need to Know About H.R. 6201
What does The Families First Coronavirus Response Act mean for your business? Here's everything you need to know right now.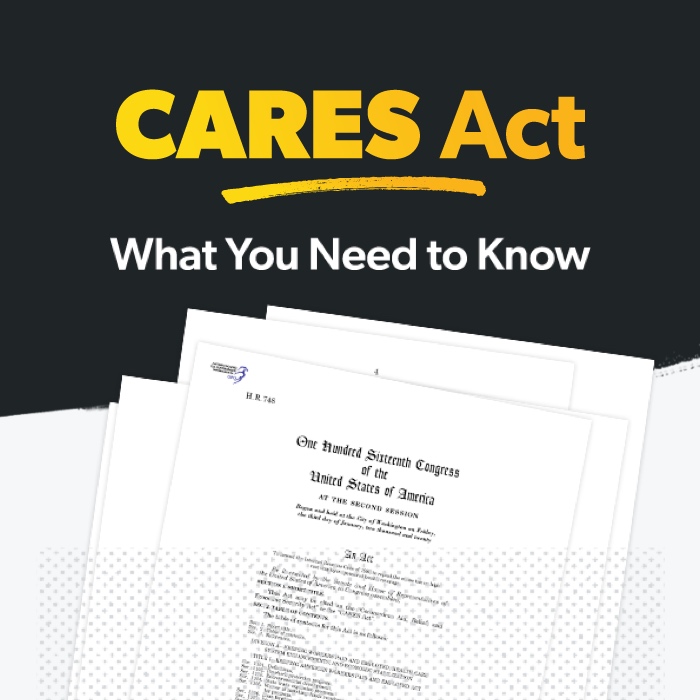 What Is the CARES Act?
Here's what you need to know about the brand-new economic stimulus package known as the Coronavirus Aid, Relief, and Economic Security (CARES) Act.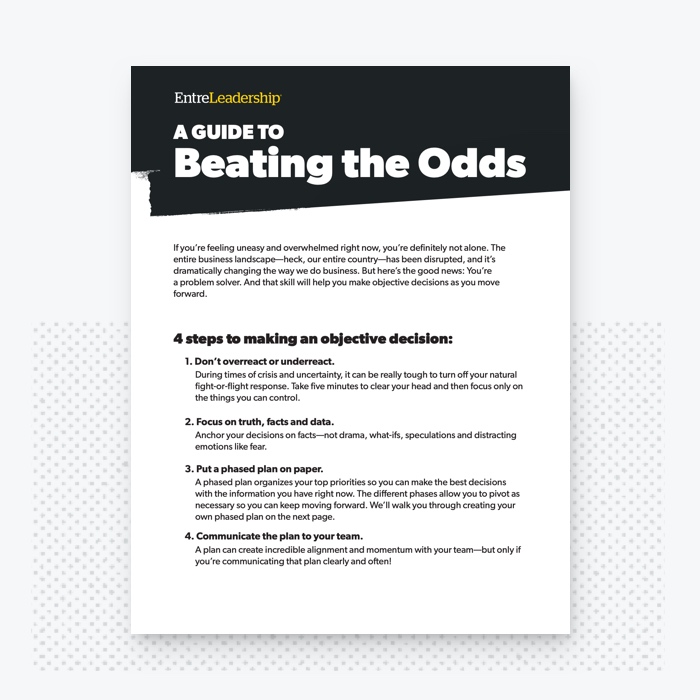 A Guide to Beating the Odds
Businesses that survive disruption adapt. Learn how to create a phased plan to face your biggest challenges with this free guide.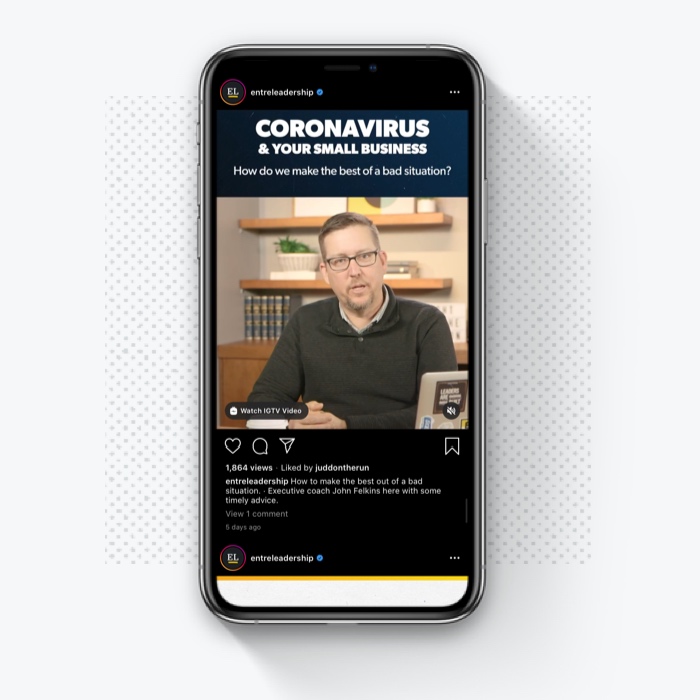 Refresh Your Social Media Feed
Social media can be a strange place, right? Add a little hope to your feed! Find inspiration and quick leadership tips by following EntreLeadership.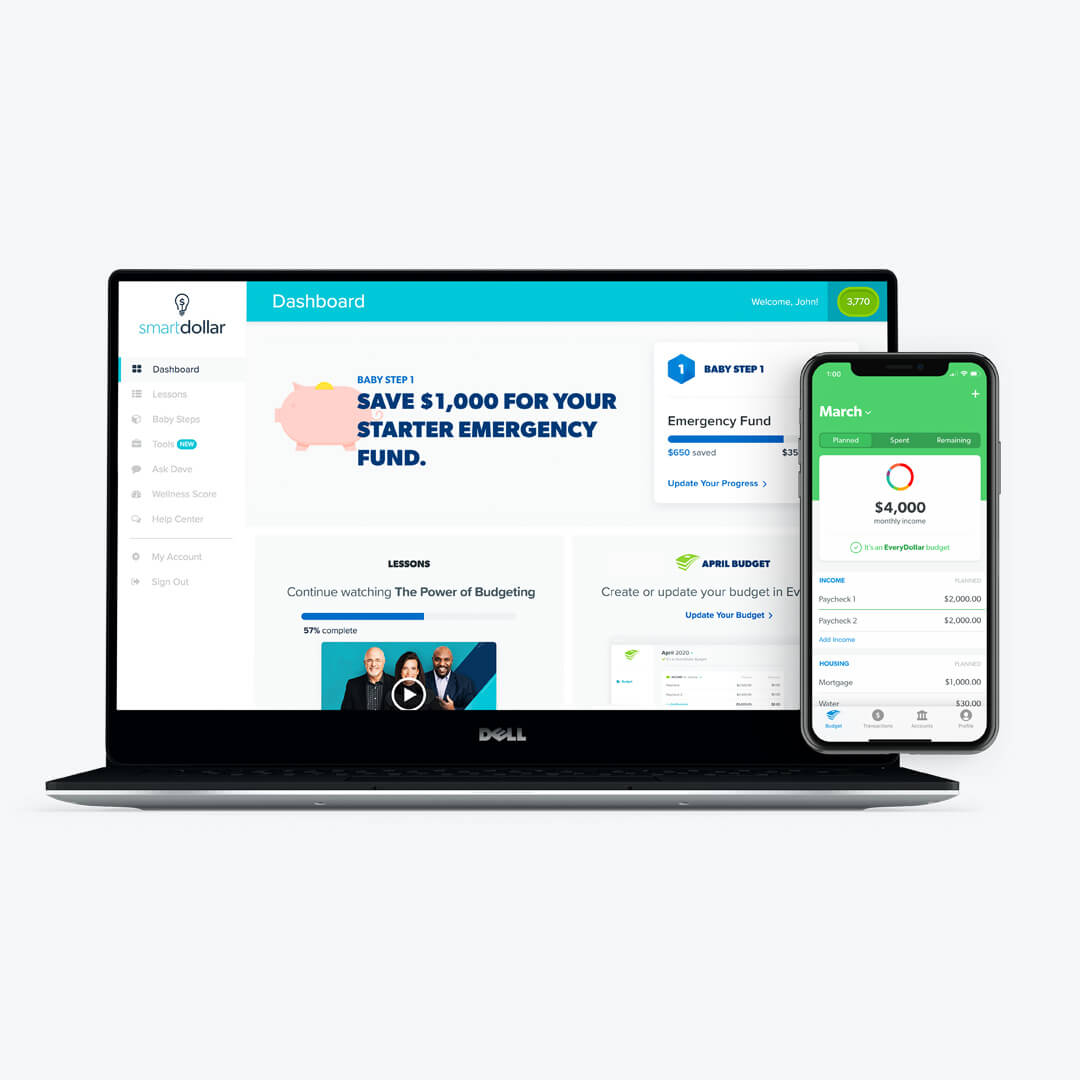 Financial Wellness for Your Team
Now more than ever your employees need real hope for their money. You can help your team by sharing free resources and providing access to SmartDollar, our proven financial wellness solution for businesses.