Stay connected. Stay on track.
Don't sacrifice connection (or productivity!) while working from home. To help you keep a pulse on your team, we're offering our Weekly Report Tool for free through June 30, 2020.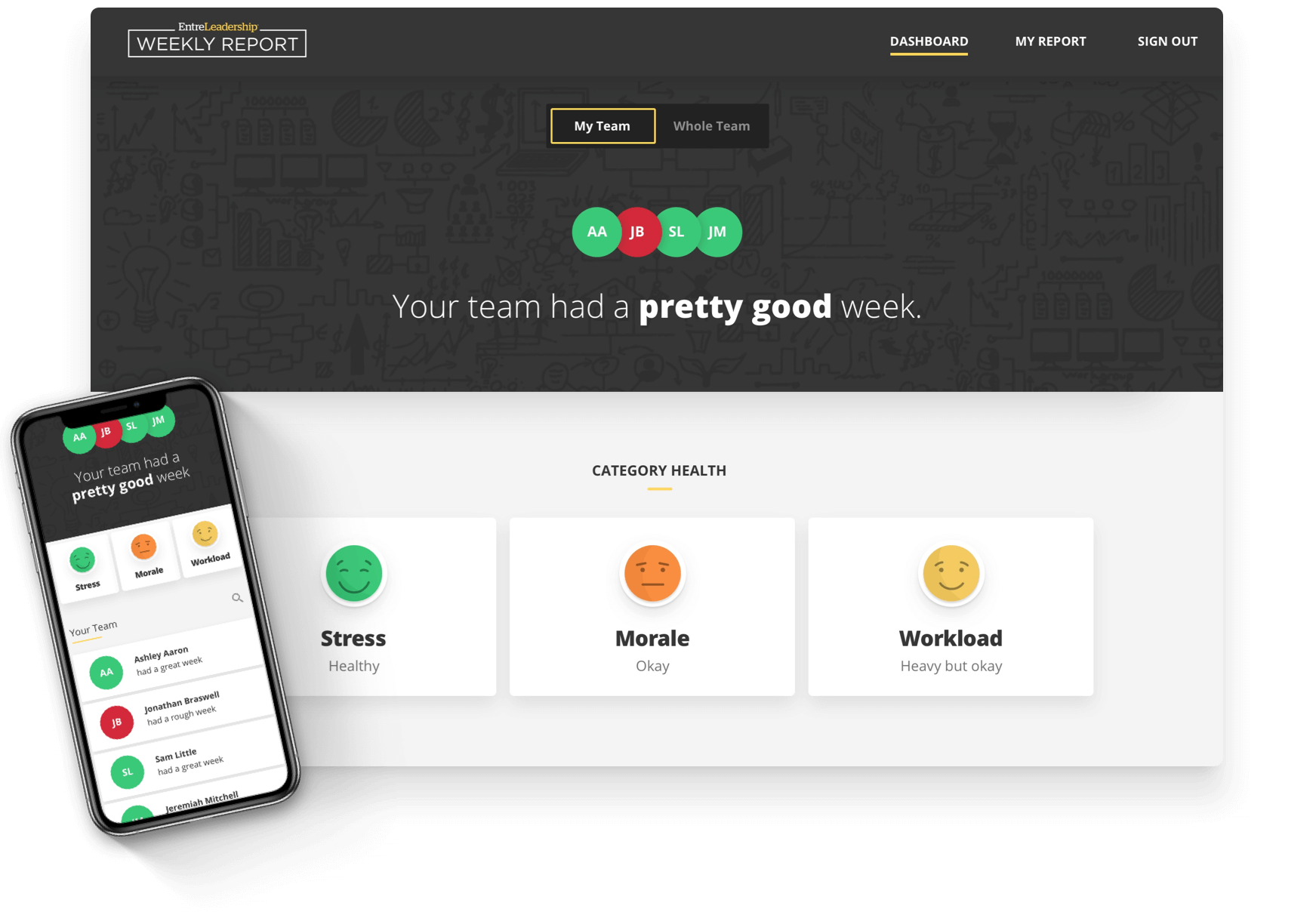 Take the Guesswork Out of Gauging Morale and Performance
Team Members Answer
Five Simple Questions

Leaders See Responses
and Team Trends

Get a Clear Overview
of Team Health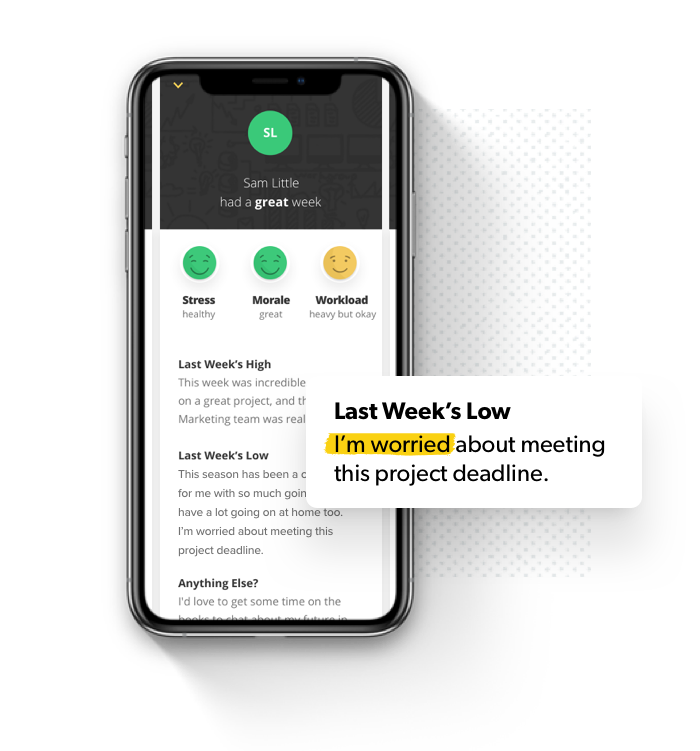 Get a Snapshot of Your Team's Highs and Lows
Each team member provides a brief summary of their week. As you look at highs, lows and team trends, you can celebrate achievements and solve issues before they become disruptions.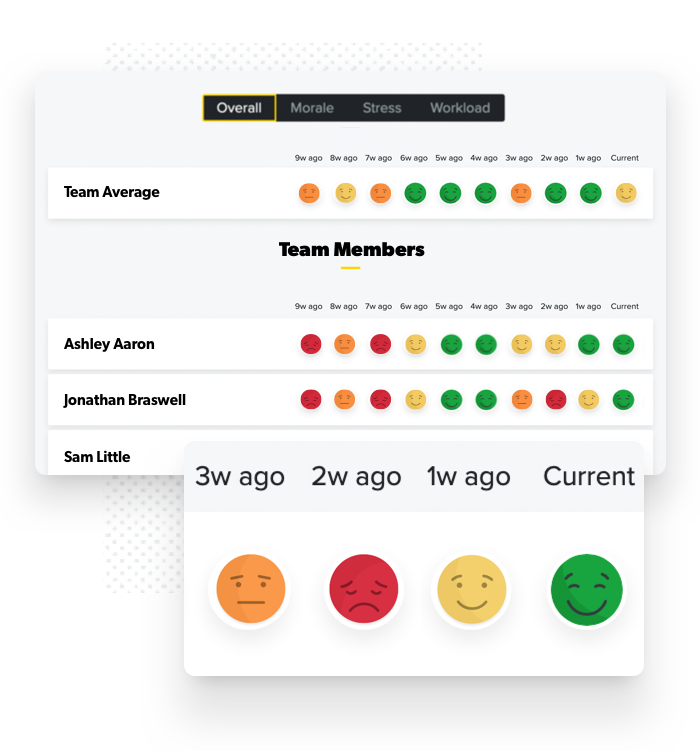 Quickly See Your
Team's Trends
Get an at-a-glance look at how your team is doing. If you see responses are trending negatively, step in and dialogue about issues.
Try the Weekly Report Tool
Free now through June 30, 2020