Full-Day
Workshops
Get a real plan to transform your business through an EntreLeadership workshop.
Take your leadership team through a one-day intensive EntreLeadership Workshop and walk away with a concrete plan to create lasting change. An Executive Coach will help you and your leadership team to apply the EntreLeadership Framework to your business.
The EntreLeadership Framework is a plan built on the principles our founder, Dave Ramsey, has used to win in business for almost 30 years.
Here's what you can expect:

Work With an Advisor

Get to the root of what's holding your business back and find workshop that will get you the results you need.

Pre-Workshop Session

An Executive Coach will connect with you to outline your business objectives and run through the itinerary for you and your team.

Full-Day Workshop

Your coach will lead you and your team through a full-day working session—you'll finish with a plan in hand.

Follow-Up Check-In

Your coach will connect with you 30 days after the workshop to help you stay aligned to your goals.
Choose From Three Core Topics:
We'll build in exercises to help you think critically about your business's specific challenges, strengths and opportunities.
Company Culture
You'll Walk Away With: A real-world blueprint of how to build a winning workplace culture, where team members act and think like owners. Yep, we're talking values and processes the EntreLeadership way.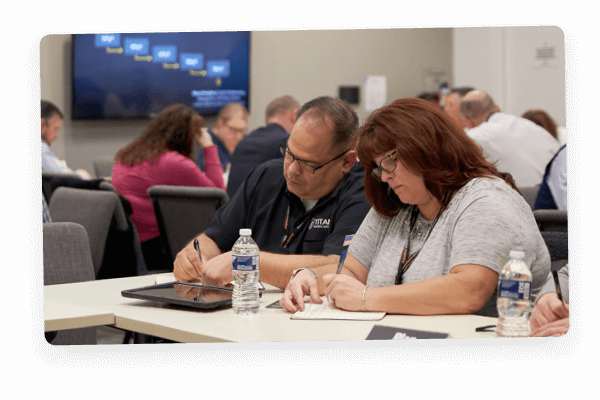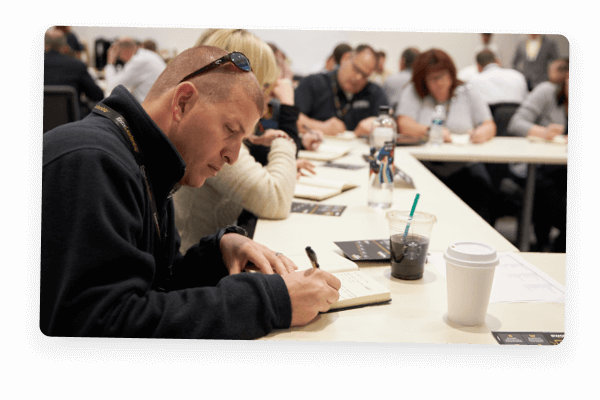 Strategic Planning
You'll Walk Away With: Clarity, alignment, team buy-in and a complete strategic plan for the year, with annual, quarterly, monthly and weekly goals.
Team Communication
You'll Walk Away With: Key Results Areas for your team, a deep understanding of DISC personality styles, a foundation for effective team communication, and a solid game-plan for meetings that produce results.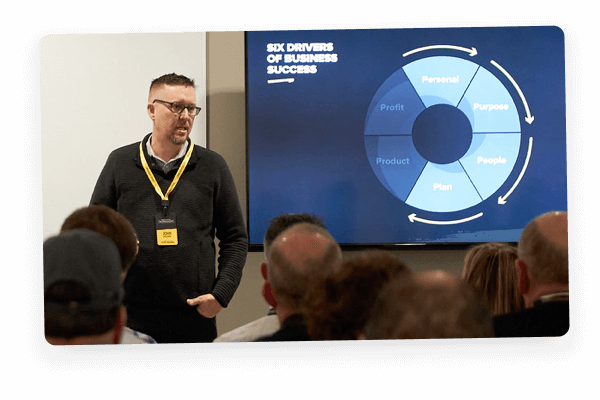 What is the EntreLeadership Framework?
A clear path to
winning at business.
We've found there are five Stages of Business you go through between getting started and leaving a legacy. Move your business forward through each stage by investing in the six Drivers of Business—six core areas that matter most to your success.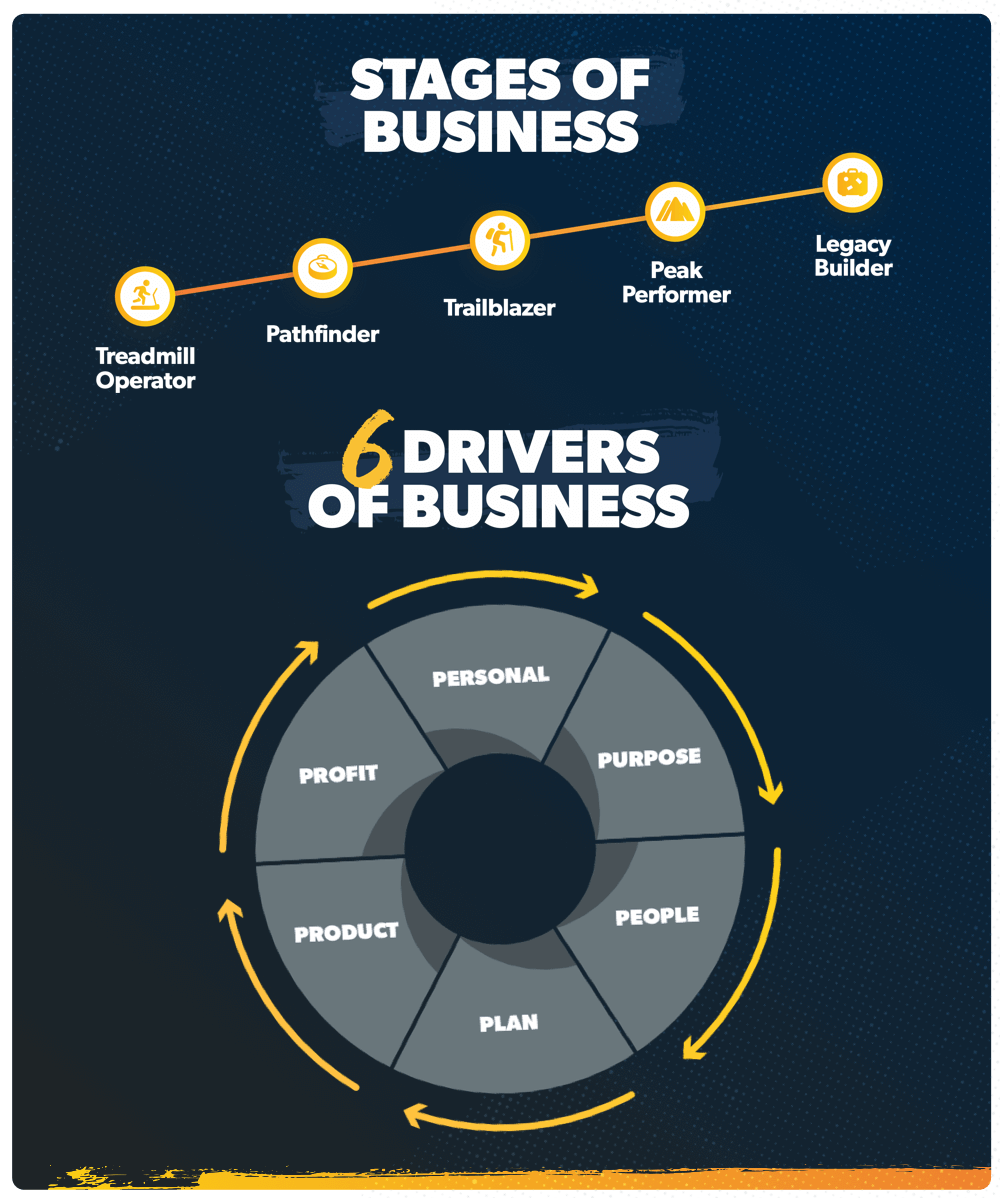 Stories From Workshops
I was already looking for some help, but the workshop well exceeded my expectations. It felt like a partnership! Getting that one on one guidance was invaluable. I would recommend EntreLeadership's virtual workshops to anybody! I want more!

EntreLeadership's workshop was well organized and very valuable. We were able to have a better understanding of one another's preferred method of communication. My team was excited about it and the feedback I received was positive!
The workshop allowed us to create a plan together. It allows us to trust the process and actually act on the plan moving forward!
Ready to learn more?
We're excited to work with your business! Fill out this form to get started.